If you're adopting your first dog from an AKC-registered breeder, you may feel overwhelmed by the process. There are many ways to find a new best friend for your family. Adopting from a shelter has a different approach than adopting from a rescue. Buying from a pet store or hobby breeder is unlike purchasing a French bulldog from an AKC-registered breeder. If you're wondering how to buy a French bulldog, here's a step-by-step guide to getting a puppy from a responsible breeder.
How do you buy a French Bulldog from a breeder?
Not every breeder has the same process, but generally, buying a Frenchie puppy has the same basic steps. If you have questions about the process, don't hesitate to reach out to a breeder to ask questions. They will be an essential resource in the first few weeks your puppy is home, so you want to feel comfortable contacting them for help.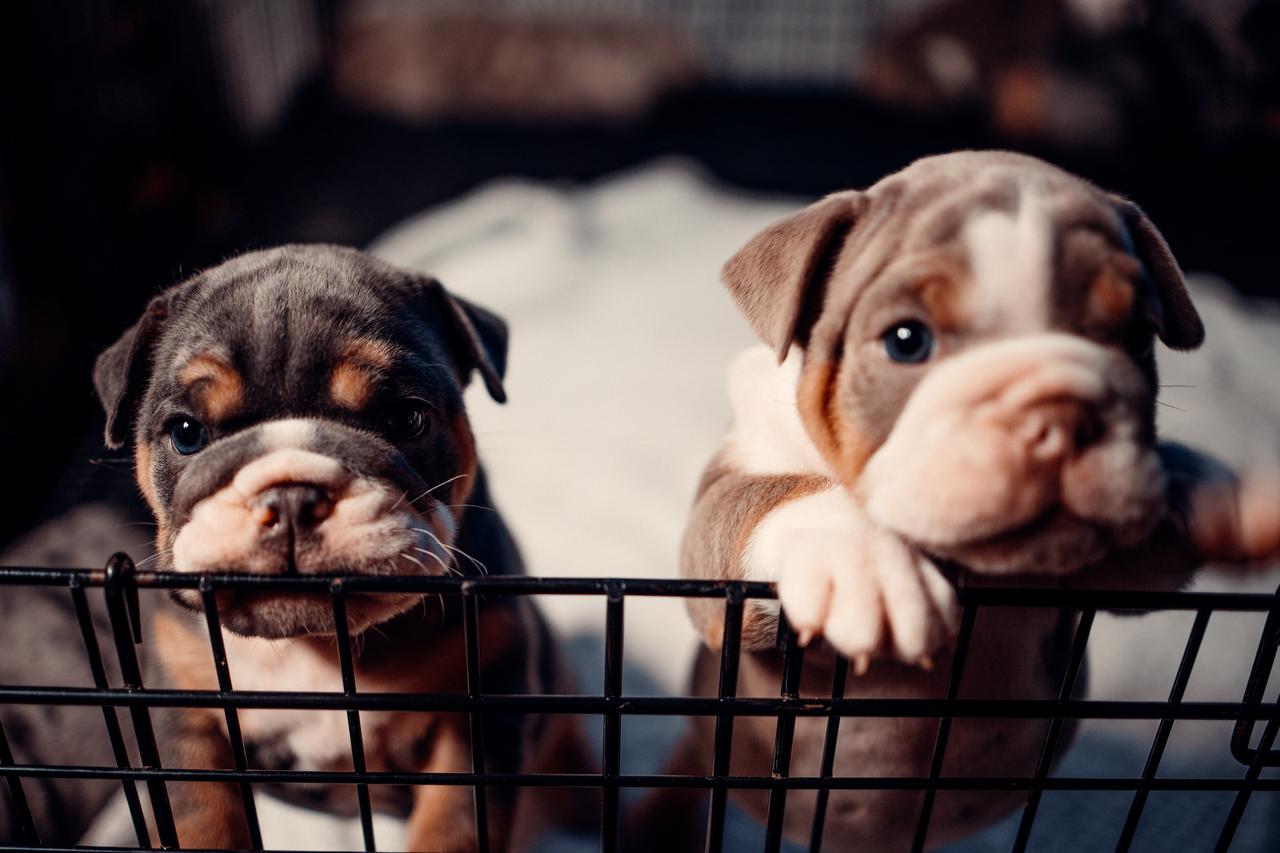 Place a deposit for a puppy.
Most breeders require prospective adopters to submit a deposit to reserve a puppy. Suppose the breeder has a waitlist of interested customers. In that case, a deposit will ensure you'll be considered as a potential adopter for the next litter.
The total cost of the puppy is always due before you can take the dog home, but many breeders provide payment plans if you need to pay over a few months before the litter is ready to leave the mom.
Sign a contract.
Never buy a French bulldog without a contract. The contract will describe your responsibilities as the new owner and the breeders' obligations to you. Usually, it requires you to take the dog for a vet exam within a few weeks. The contract should also hold the breeder to a lifetime responsibility for the dog. That ensures that if for any reason you can't keep your puppy due to a move, divorce, allergies, or loss of income, you can return the dog to the breeder.
Pick up your French bulldog puppy or request transportation.
As soon as you sign the contract and pay the balance for the dog, all you have to do is wait for the puppy to be ready to come home. Breeders want to make sure they separate young dogs from their litter and mom at the ideal time––after they've weaned and when they're excited to go out and explore the world on their own.
You may find a California French bulldog breeder that you love who doesn't live in your area. Many breeders provide options for transporting puppies across the state or the country for an additional fee.
Submit your AKC paperwork.
Even if the puppy comes from AKC-registered parents, they won't have the credentials until the American Kennel Club receives the appropriate paperwork. Many breeders will fill out most of the paperwork for you, so all a new owner will have to do is add the name and submit it.
AKC registration is worthwhile even for non-showing family pets. They provide free resources for puppy owners, including pet insurance, training tips, and access to obedience and agility competitions for fun.
Royal Empire French Bulldogs helps first-time dog owners with personalized help to buy a French bulldog.
Royal Empire French Bulldogs has over 20 years of experience raising happy, healthy purebred dogs. Our dogs live in our home as treasured members of our family. Every puppy in our care receives individual attention from birth, so they grow up to be social and confident dogs. We health screen and import breeding dogs from Europe to ensure we're raising the healthiest Frenchie litters possible. Royal Empire is a family of French bulldog-lovers who believe everyone should have one (or two…or five).
We love introducing people to French bulldogs and helping them to find a new best friend and companion. Just reach out if you have questions about how to buy a French bulldog from Royal Empire.